District Five Staff Attended the Veterans Affairs Breakfast in Rubidoux
February 10, 2023
My staff attended the Veterans Affairs Breakfast in Rubidoux at the Riviera Family Restaurant.
Assembly member Sabrina Cervantes from the 58th District was the guest speaker and gave an update on Veterans issues.
One of the many guests that were present was the Mayor of Hemet, Joe Males. The city of Hemet is within the 5th District, in which I proudly serve.
We owe it to our Veterans to continue to serve them as they served our Country.
Image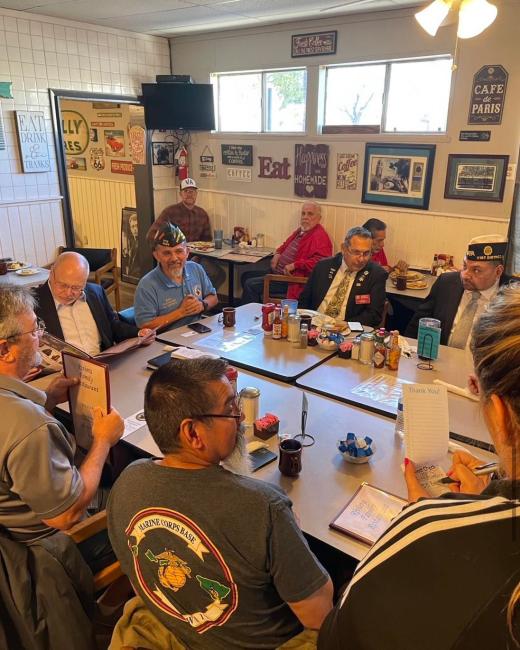 Image