Image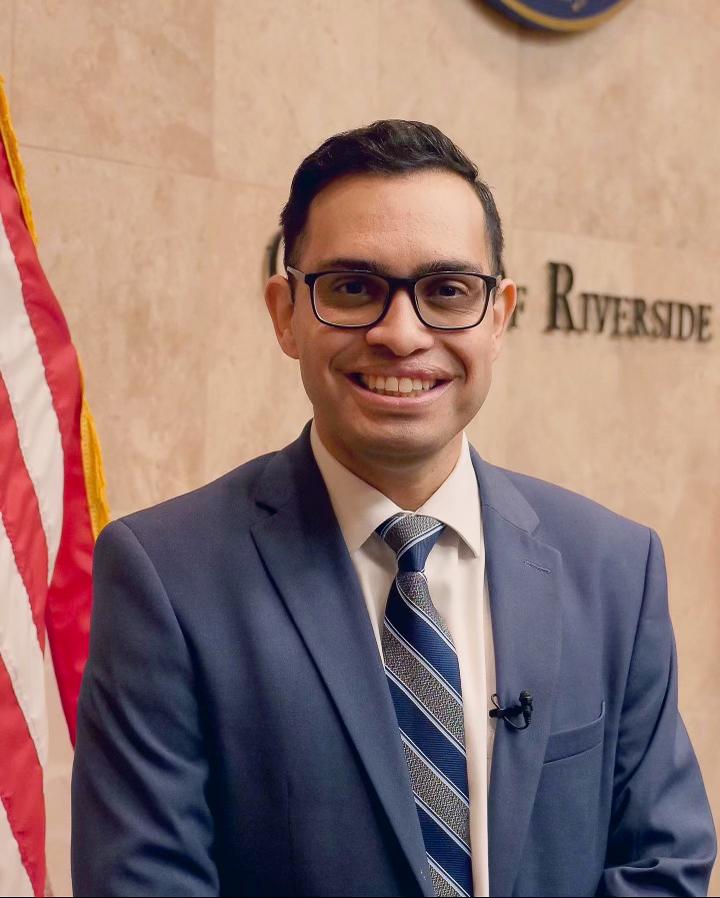 Dr. Yxstian Gutierrez (Pronounced IX-tian similar to Chris-tian) is Riverside County's 5th District Supervisor, a former local mayor, teacher, and community leader who is serving to improve and protect the things that make Riverside County such a special place to live. Riverside County is the 10th largest County in the United States with over 2.5 million residents – larger than the population of 13 states.

Yxstian has served County Supervisor since 12/05/2022 and 7 years as a local Mayor. He is the first directly elected Mayor in the city's history. He also served as a professor at National University and a current professor with California State University San Bernardino. He previously served on Moreno Valley's City Council, owned and operated the Berrybean Cafe, taught in the Moreno Valley Unified School District, and worked as a reading instructor at Moreno Valley College.

Yxstian sits as a Board Member of the Inland Empire Health Plan (largest Medicaid plan in the US), Western Riverside Council of Governments (WRCOG), Riverside Transit Agency, Riverside County Transportation Commission, Riverside County University Medical System, Flood Control, and several other regional boards. He also serves on the board for the Renu Hope Foundation, as a local board member for the U.S. Selective Service, and as a 1st Lieutenant (CA) with the 163rd Support Group stationed at March Air Reserve Base.

Yxstian grew up in Moreno Valley and learned the value of public education while attending Armada Elementary School, Landmark Middle School, and Valley View High School. He went on to earn an associate degree from Moreno Valley College, a bachelor's degree from California Baptist University, a master's degree in Education from American InterContinental University, and a doctoral degree in Special Education from Northcentral University.

Yxstian is also an alumnus of USC's Executive Education in Public Policy program and USC's Executive Education program in Strategic Analysis in Achieving Competitive Advantage. He also recently graduated from the Bloomberg Harvard City Leadership program.
Condensed Bio of Supervisor Gutierrez